Pretty exhausted after covering the Good Friday morning service at our church1. Meditative and touching message. The YouTube live stream (in Cantonese) is available for limited time.
It really required a bit of mental energy to get myself out of bed. My original plan was to do the Scouts Track & Market Garden Track at the Warrandyte State Park. However the weather had been quite unpredictable and I was worried about flood water and really muddy tracks. So, that has to wait for next week. Instead, I did a 10k run at the nearby Jells Park.
This is also the first time I tried out these compression tights. My brother swore by them. He said they helped faster recovery but only 2XU tights work (because of their proprietary knitting technology?). Well, I don't really know yet. The final verdict may end up in another post. Two things I can say now: (1) They are tight, seriously tight. (2) I didn't get the transformed six-pack shown on the package. On the contrary, my fatty waist line was really squeezed and looked like lava about to overflow. (Not going to show it here as it will cause unnecessary distress.)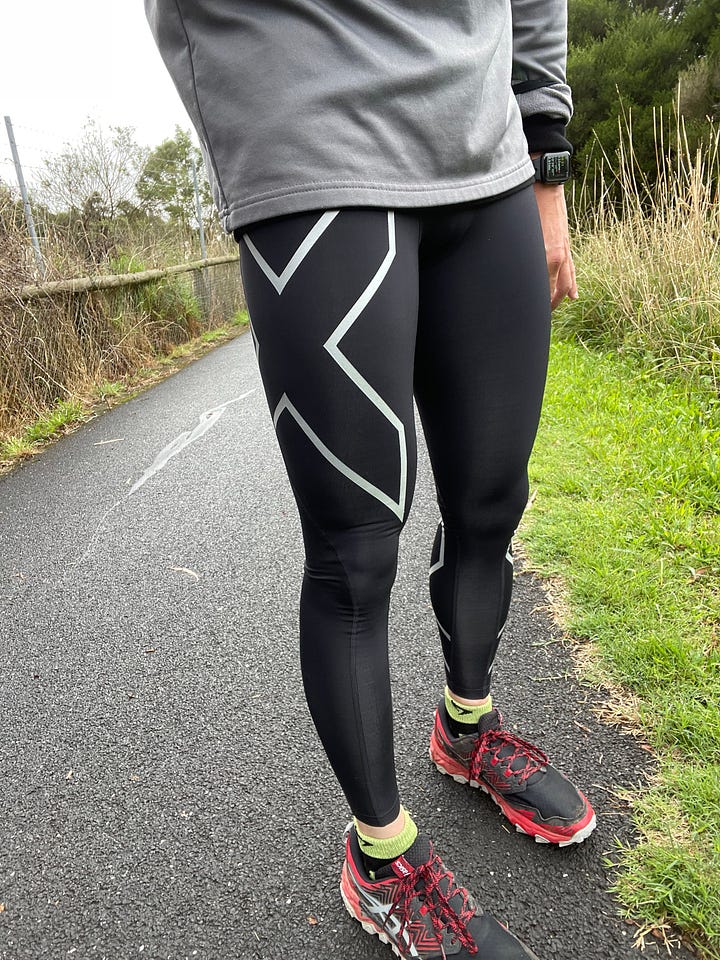 Even though it was drizzling and wet, there were plenty of people running, cycling and doing all kinds of sports at Jells Park. I think the large running group was doing their parkrun day.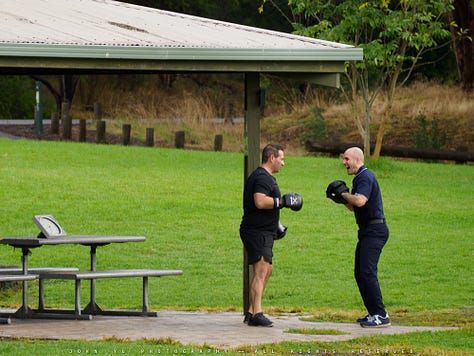 The current was strong in the Dandenong Creek after the overnight rains. I'm always fascinated by the abstract patterns "painted" by running currents at slow shutter speeds. It must be an influence from the William Neill. I like his brand of "intimate landscape". i.e. "Landscapes within a landscape".
I had tried a number of compositions and shutter speeds. Since the wind never stopped, all the plants included in the foreground turned out blurry. I had to go pure abstract. The one above is the one I like most. I didn't carry a tripod when I ran. The shot relied solely on Olympus camera's magical IBIS2.
Thanks for reading John's 100 Out of 50! Subscribe for free to receive new posts and support my work.
2
In body image stabilisation.